Marion County Farm Bureau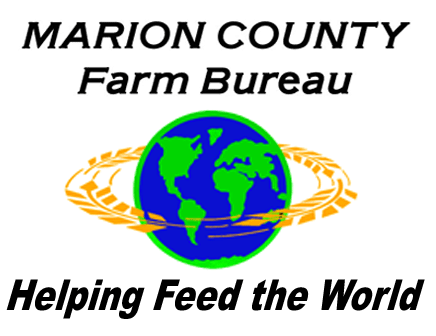 An Agriculture Advocacy Organization
Scholarships
Marion County Farm Bureau has made available 2 $500.00 Scholarships for 2022 High School graduating Seniors. They do not need to be entering an ag related field of study but that will be the judging committee's primary focus along with GPA. They must be members of Farm Bureau in Marion County and the membership number is required on the application. Completed applications are due April 22nd, 2022. Contact us for help or if you need your membership number. 2022 Scholarship Application
​
​
Kansas Farm Bureau Health Plans
Kansas Farm Bureau Health Plans provide members with affordable and competitive rates for medical, dental and vision coverage. Choose from Family and Individual plans, Medicare Supplement Plans, Dental/Vision Coverage, and Short-Term Coverage. To learn more, go to www.kfbhealthplans.com.
​
​
Membership Dues
The breakdown of your annual membership dues ($51.00) is as follows:

$5.00 to

AFBF

$23.50 to

KFB

$0.50 to

AD&D

(Accidental Death and Dismemberment policy) and the remaining $22.00 stays in the county.
​
​
Positions Needed
Help us in promoting agriculture in Marion County!! We are needing 2 board members and a Women's Chair. If you are interested please let us know! Join us for a board meeting and find out more!
​
​
More News from KFB HERE
​
​
​
​
​
​
​
​
​
​