Marion County Farm Bureau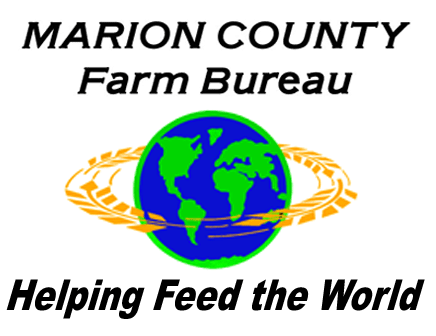 An Agriculture Advocacy Organization
Annual Meeting
Please join us August 22nd in the Ballroom of the City Building in Marion for the Marion County Farm Bureau Annual Meeting. Doors open at 6:30pm and diner will be served at 7:00pm. After a short business meeting the evenings guest speaker will be Kansas Farm Bureau's Senior Director of Advocacy Ryan Flickner. He will discuss policy and issues concerning the upcoming election. RSVP's with payment are due August 19th.
​
​
​
Kansas Farm Bureau Health Plans
Kansas Farm Bureau Health Plans provide members with affordable and competitive rates for medical, dental and vision coverage. Choose from Family and Individual plans, Medicare Supplement Plans, Dental/Vision Coverage, and Short-Term Coverage. To learn more, go to www.kfbhealthplans.com.
​
​
Membership Dues
The breakdown of your annual membership dues ($51.00) is as follows:

$5.00 to

AFBF

$23.50 to

KFB

and

the remaining $22.50 stays in the county.
​
​
Positions Needed
Help us in promoting agriculture in Marion County!! We are needing 2 board members and a Women's Chair. If you are interested please let us know! Join us for a board meeting and find out more!
​
​
More News from KFB HERE
​
​
​
​
​
​
​
​
​
​