Marion County Farm Bureau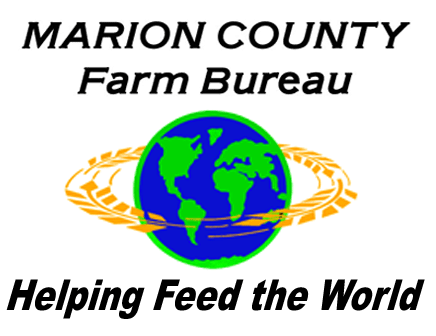 An Agriculture Advocacy Organization
YF&R District 4 Event
For our members 18-35 years old, don't miss out on our
District 4 Young Farmers and Ranchers event! We only
have 40 spots, so make sure to RSVP sooner rather than
later!
​
​
Questions? Contact Claire Coleman
​
​
​



Kansas Farm Bureau Young Farmers and Ranchers Leaders Conferenc

e February 2-4, 2024

Manhattan, Ks.




Save the date for next year's conference! Registration is now open and the deadline is January 3, 2024. More details will be available in December. If you are interested in attending, please let us know as soon as possible, as a small number of grants are available for registration and lodging.
​
Ka

n

sas

Farm Burea

u Health Plans
Kansas Farm Bureau Health Plans provide members with affordable and competitive rates for medical, dental and vision coverage. Choose from Family and Individual plans, Medicare Supplement Plans, Dental/Vision Coverage, and Short-Term Coverage. To learn more, go to www.kfbhealthplans.com.
​
​
Membership Dues
The breakdown of your annual membership dues ($51.00) is as follows:

$5.00 to

AFBF

$23.50 to

KFB

and

the remaining $22.50 stays in the county.
​
​
Positions Needed
Help us in promoting agriculture in Marion County!! We are needing 2 board members and a Women's Chair. If you are interested please let us know! Join us for a board meeting and find out more!
​
​
More News from KFB HERE
​
​
​
​
​
​
​
​
​
​